A Bermudian Wedding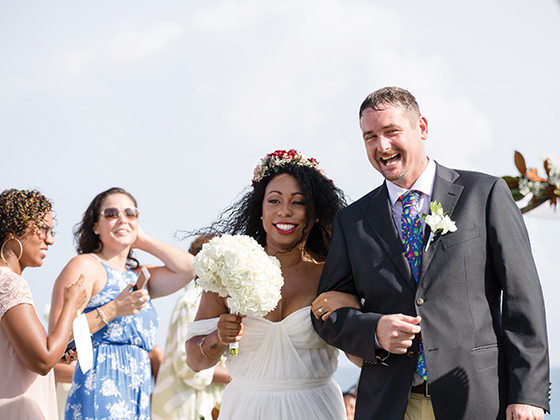 Bermudians Sierra-Renae DeSilva and Steven Roy were married in the late afternoon on September 3, 2016, on the lawn at Astwood Park, overlooking the deep blues of the Atlantic.
"We are laid-back people; we wanted something simple and natural and a garden theme fit the bill," said Sierra-Renae. Following the ceremony, 170 family members and friends gathered at Café Lido at the Elbow Beach Hotel to fete the couple and celebrate their nuptials.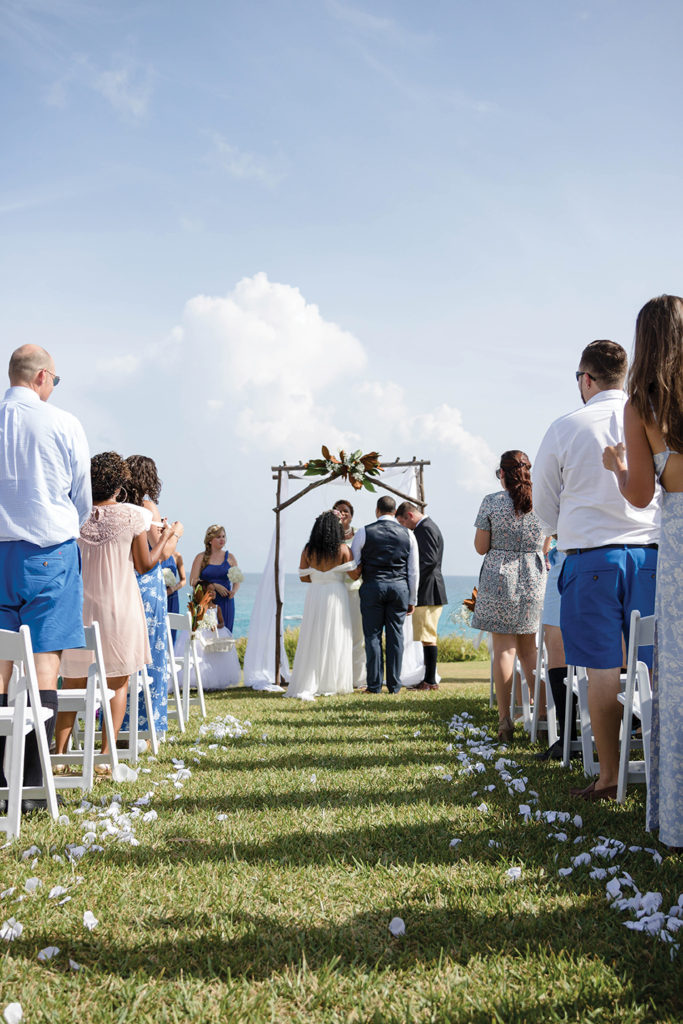 Choosing to abstain from pomp and pageantry, the couple opted for low-key details for their special day. "Much of our décor was made by our planners, including painted wine bottles and mason jars that adorned the tables. Family friend Ronnie Lopes hand-carved the arch we stood underneath to say our vows; that was really special. And in lieu of a wedding suite, we opted for paperless e-invitations—go green!"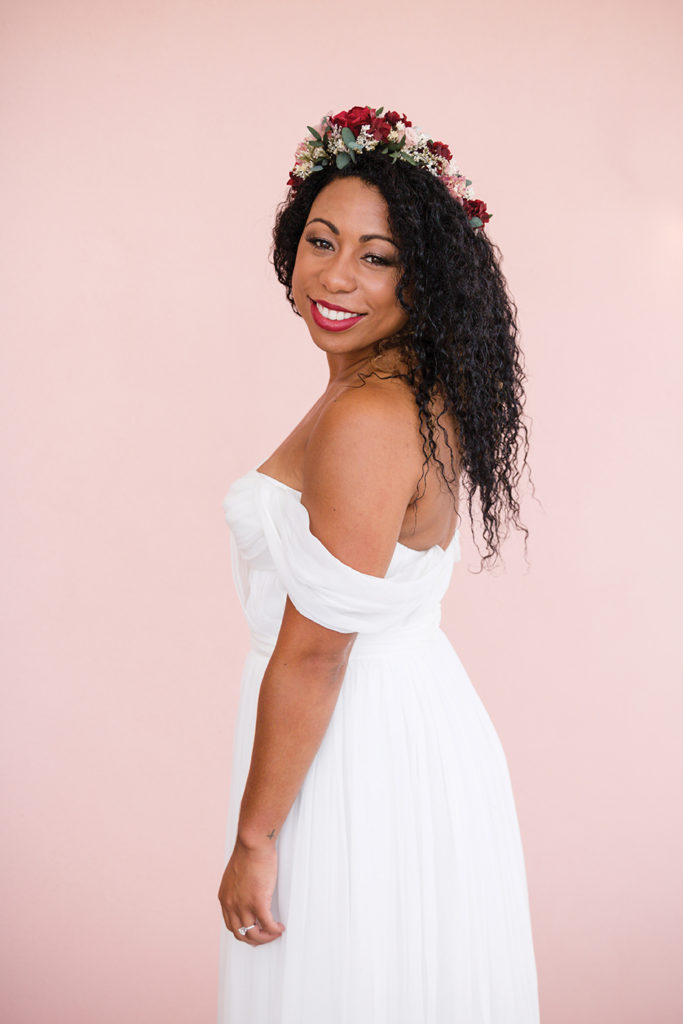 The bride had a passion for flower crowns so wearing one was a must on her big day. "I absolutely love flower crowns and couldn't image getting married without wearing one," said the bride. "They suited our garden theme perfectly. Sophie and Luna is a small company based in London that makes flower crowns using a mixture of dried and preserved flowers. The company's founder and director, Sandra Blanco, constructed a bespoke crown for me using red roses and a variety of dustyrose-coloured flowers from around the world. I absolutely fell in love with it; it was everything I imagined and more!
"As for the girls' crowns, another of my bridesmaids, Emma, chose them individually, selecting each to suit the girls' different styles and personalities."
Not to leave out the guys, the couple discovered the perfect set of ties to tie in with their theme. "We wanted the guys to have something fun and colourful to add to their traditional attire," said Sierra-Renae. "We found Steven a tie at The English Sports Shop, adorned in a festive motif of flamingoes, parrots, cocktails and palm leaves in vibrant, bright colours. We knew it was perfect as soon as we saw it and Steven, along with his groomsmen, wore one on the day."