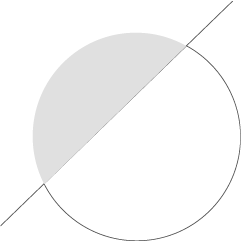 FOR A BETTER WORLD
I have good news for you! By buying from Sophie & Luna you're making a difference in this world. I'll tell you how you're contributing in many ways.
First, you're supporting my small and independent business. Everytime you purchase something from S&L you're helping me to do what I'm passionate about.
And second, I love animals and Nature and because of this I associated with different companies that contribute to make a better place to live in.
Everytime you purchase from S&L you're giving back.
One Tribe and the Rainforest Trust
One Tribe is a platform that enables business and their customers to drive positive change.  As a brand we save an acre of rainforest every month with Rainforest Trust, powered by One Tribe.  Every acre saves helps to protect endangered species and indigenous tribes from losing their homes.  We're also protecting the lungs of our planet, removing CO2 from the atmosphere, the natural way.
And, even better, you can help too!  By signing up to my newsletter, purchasing on the site or giving purchase feedback through our Chatbots you're protecting rainforest, 10 square metres at a time.
Together we can make a difference!
If you'd like to read more about these amazing companies please visit:
Wild At Heart Foundation
WAHF is a foundation that funds animal welfare projects all over the world. They're on a mission to compassionately reduce the world's 600 million stray dog population through rescue projects, neutering programmes and education initiatives.
You can also adopt a dog through their website. Cooper is a rehomed dog and I couldn't be more thankful about having such furry angel!
I collaborate with Wild At Heart Foundation by donating product and services on fundraising events, and also by donating a 5% of the Bespoke orders.
For more info please visit WAHF great work:
https://wildatheartfoundation.org/
If you'd like to collaborate with us in a charity project please Contact Us.