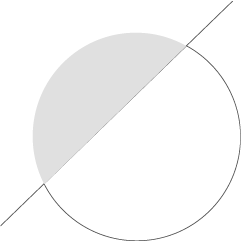 Do you use real flowers?
Yes I use 100% real flowers. These flowers are treated to last for months looking gorgeous and if you look after them, it will last for years. They are environmentally friendly and non toxic.
What other materials do you use?
I also use feathers and rhinestones, Swarovski crystals, gold, silk and other natural materials. If you have any special requirement please let us know.
How long in advance should I make an order?
For Bespoke pieces we advice to make a booking as soon as possible, 6 to 2 months before the wedding. The personal consultation can take place anytime between 4 to 2 months before the wedding, depending on availability. For pieces from the collection please allow 2 – 3 weeks to arrive as each piece is Made to Order.
How long will my accessory last for?
Preserved flowers can last up to 15 years looking intact inside a display cover. Taking into account that these pieces will be worn, then we can say that they will last as long as you take care of them. With the new Restoration service you don't have to worry about it.
What is the new Restoration service?
Now with the Premium Bespoke service we will fix and refresh your accessory once during the first year. You can enjoy your new looking accessory even after that big hug from your mother in law that destroyed your favourite rose in it. Send it to us and we will replace whatever got damaged and give it a fresh look again. You got 1 year since the delivery date. If you didn't order a Premium Bespoke but you'd like your piece restored contact us.
Will my piece look exactly like the one in the photo?
Every piece is different as Sandra places the flowers where these fit better with each other to create a beautiful flow. Also the flowers we use are natural 100% and sometimes they have a slightly different shade or shape, which makes it completely unique and special.
What if I am not happy with my Bespoke piece when I receive it?
The most important thing is that you are satisfied with your accessory. We will make sure that during the making process communications and different options are made clear. If you'd like to be able to make changes to your accessory we suggest to book the Premium Bespoke service. After the final design has been seen and confirmed by you and the piece has been sent you change your mind about it we won't be responsible for such changes, although we will do our best to accommodate your requirements with an extra cost if needed. Same with the Classic Bespoke service, being a personalised piece, we can not offer exchanges or refunds, but we can work on your accessory for an extra cost to make sure you are happy with it.
How do I look after my headpiece?
Keep the flowers away from any type of moisture, as flowers will become more delicate in humidity. Never expose flowers to water or rain, as they can be badly damaged. Some flowers fade and can stain when they get wet. If they are used by the sea or any other very humid weather, try not to manipulate them once they are in place. After using it, keep it inside the original box, including the silica pouch, away from heat/cold and direct sunlight. Do not use hair spray on them, spray your hair first, then place the accessory in your hair.
Crowns can be reshaped, as the base is a very flexible type of aluminium wire. Never hit them or manipulate them roughly, as some flowers may get damaged, break or fall. If you are using a hair comb or a clip please only use these as decorative accessory, not to hold your hair as this may damage the flowers. Remember, they are still natural flowers so handle them with care and treat them like you would treat fresh flowers, in this way they will last for very long time.
Can I travel with them on the plane?
Yes you can travel with them on a plane as they are treated flowers that don't have pesticides or soil, and as they are preserved, they don't have seeds. For countries like Canada, Australia or New Zealand, it's necessary to do a declaration prior shipping as they are real flowers, but they are allowed.