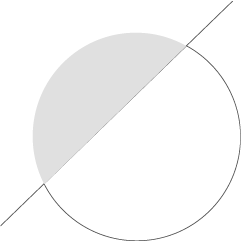 LEGAL
This is www.sophieandluna.com a website operated by Sophie and Luna Ltd ("Sophie and Luna"). Sophie and Luna is a company that is registered in the UK with Company Number 09367879.
Your use of this website and your purchase of products from it is subject to the following Terms & Conditions, which you are deemed to accept by using the website.
PRIVACY
Sophie and Luna is committed to protecting your privacy and security. For more information see our Privacy Policy.
SECURE SHOPPING
Sophie and Luna is fully PCI compliant and uses Paypal to process transactions. Sophie and Luna does not store or have access to credit card details.
SUBMISSION OF INFORMATION / DATA
Where information (including sensitive financial or personal information) is provided to Sophie and Luna (whether directly through the website or otherwise) you accept that these methods of communication cannot be 100% secure. Where sensitive financial information is provided to Sophie and Luna it uses encryption software to attempt to prevent unauthorised access to this information being obtained. However, Sophie and Luna cannot accept any responsibility or liability for any damages. The provision of personal information by you and use of it by Sophie and Luna is subject to Sophie and Luna's Privacy Policy.
DELIVERY
Every piece is handmade in the studio in London. The lead time for delivery is around 2-3 weeks from the shop that are ready-to-wear, depending on the season. Please note, Bespoke or Semi Bespoke Orders may take longer to deliver, depending on the season of the year, from 2 months. For time sensitive orders, please contact us directly. We try to accommodate every order as possible. Sophie and Luna ensures that your piece will be with you before the wedding but does not guarantee to deliver it longer than 5 working days before the wedding due to prioritising orders by date. Exceptions are made depending on each customer and their needs..
DEPOSITS
Any deposit held by Sophie and Luna can be used towards a Bespoke piece or any other piece in the period of time of 28 days. We understand that it takes time to make a decision, so we give you 2 weeks from the day of the appointment to put an order through.
RETURNS & EXCHANGES
Returns or exchanges are not possible as every piece is Made to Order. If you have a special enquiry regarding samples or trying them on, please visit any of our stockists, including Harrods or book an appointment with us. If your piece was damaged during shipping please contact us by email as soon as it is received with a photo of the damaged piece. Send it back to us within 48h and we will replace the headpiece for a new one.
REFUNDS
Sophie and Luna does not accept returns or refunds. In the case of lost or damage of the piece, we will replace it for a new one within a week from shipping or earlier if possible. The customer must notify Sophie and Luna within 48h or receiving the damaged piece, or one week since the package is lost. This will give us time to investigate the reason of the lost piece with the right shipping company.
LINKS TO OTHER WEBSITES
On this website you may be offered automatic links to other websites. Whilst we hope you will be interested in those websites, you acknowledge that the content on these pages is not subject to our control, their owners may be independent from us and we do not endorse or accept any responsibility for their content.
PERSONAL, NON-COMMERCIAL USE
You undertake to use this site for your personal, non-commercial use.
SEVERABILITY
In the event that any term of these Terms & Conditions of Use is held to be invalid or unenforceable, the remainder of these Terms & Conditions of Use shall remain valid and enforceable.
VARIATION OF THESE TERMS & CONDITIONS
Sophie and Luna reserves the right to vary these Terms & Conditions from time to time. Such variations become effective immediately upon the posting of the varied Terms & Conditions of Use on the website. By continuing to use the website you will be deemed to accept such variations. If, for any reason, Sophie and Luna believes that you have not complied with any of these Terms & Conditions Sophie and Luna may, at its sole discretion, cancel your sale immediately and without giving you any advance notice.
GENERAL
Nothing in these Terms & Conditions shall restrict or exclude any liability that we have to any party which cannot be excluded by law and in particular, and notwithstanding any term of these Terms & Conditions, our liability for death or personal injury caused by our negligence shall not be limited or excluded in any way. These Terms & Conditions shall be governed by English law and the courts of England and Wales shall have exclusive jurisdiction.