Lulu and Ed Flamingo's Wedding
'I found people often asked "what's your theme?" or "what's the colour scheme?" – that question would require an answer which showed self control, something I lack! When we first spoke with our amazing photographer Kate at Lucabella, we had decided we just wanted to have a really fun dinner, a colourful party, and expect the unexpected kind of day.'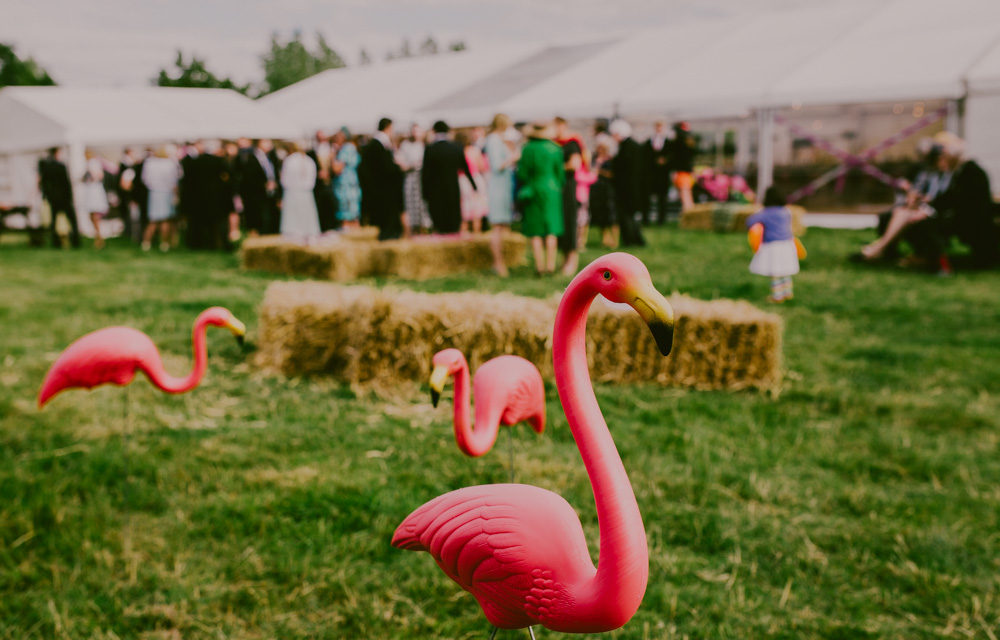 The flowers were so key in my vision, big, bright, bold and unashamedly fantastic with fresh herbs, ornamental cabbages as a nod to my background as a chef. A family friend, Louise Hammond, who describes herself as a grower and arranger of English flowers stepped up to the brief, she was truly amazing!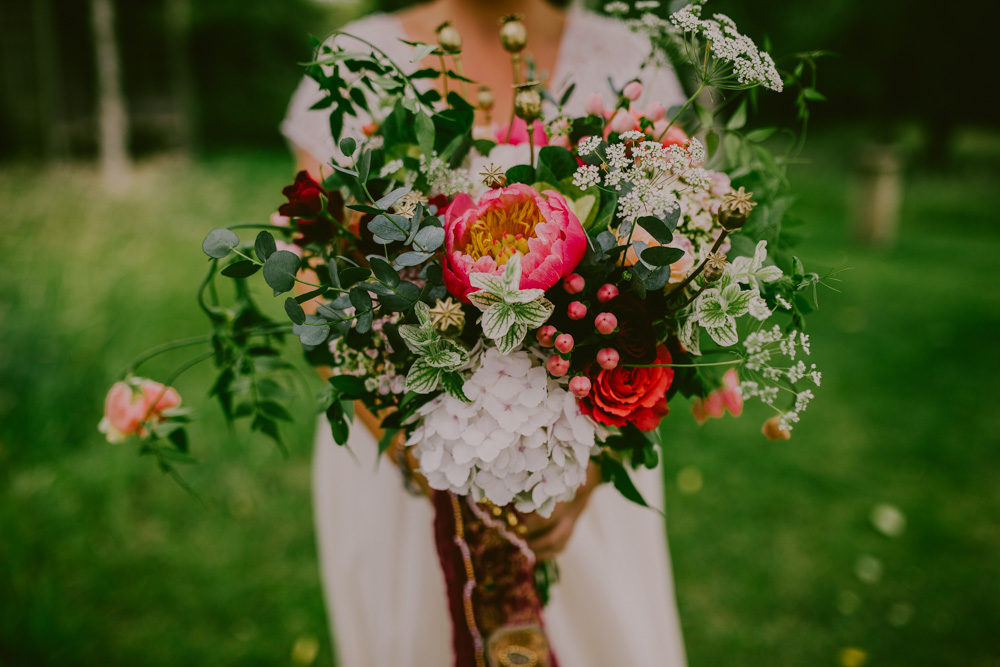 I had a preserved flower crown made by Sophie and Luna, decorated with little gold seed pods and Louise tied the gold into the bouquet and filled it with symbolic flowers, it was those details I loved the most. I loved my bouquet and bridesmaid's posies, all hand tied with colourful Indian saree ribbon I had sourced, so much I carried it all day and refused to toss it.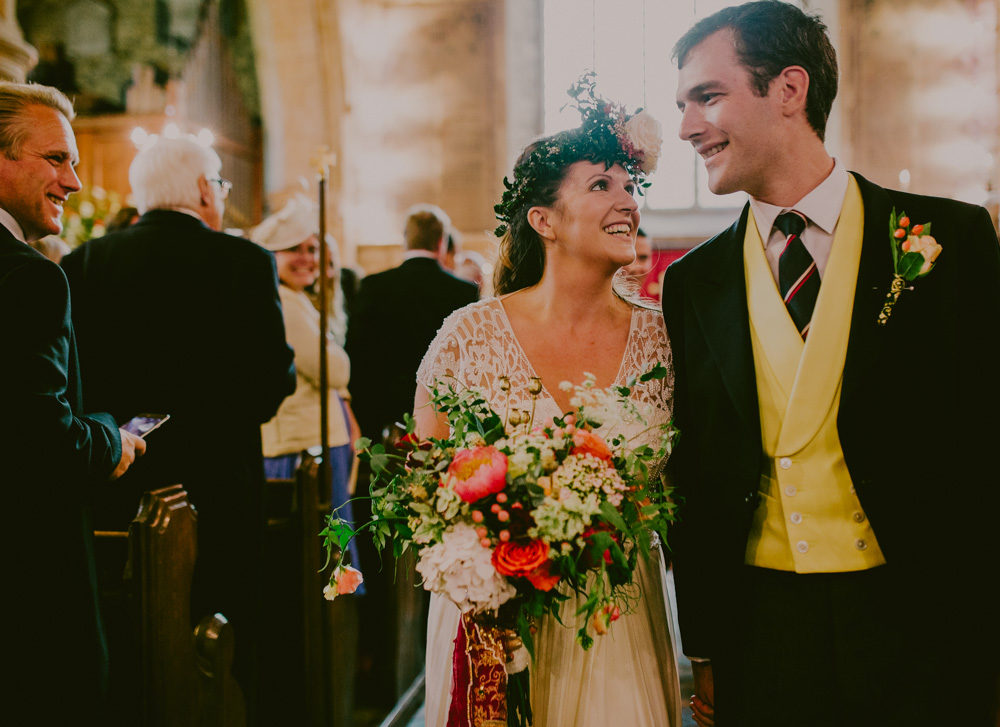 I had always known I wanted long foliage green garlands with big blousy peonies, hydrangea and roses in coral, hot pink, cream and green down the length of the tables.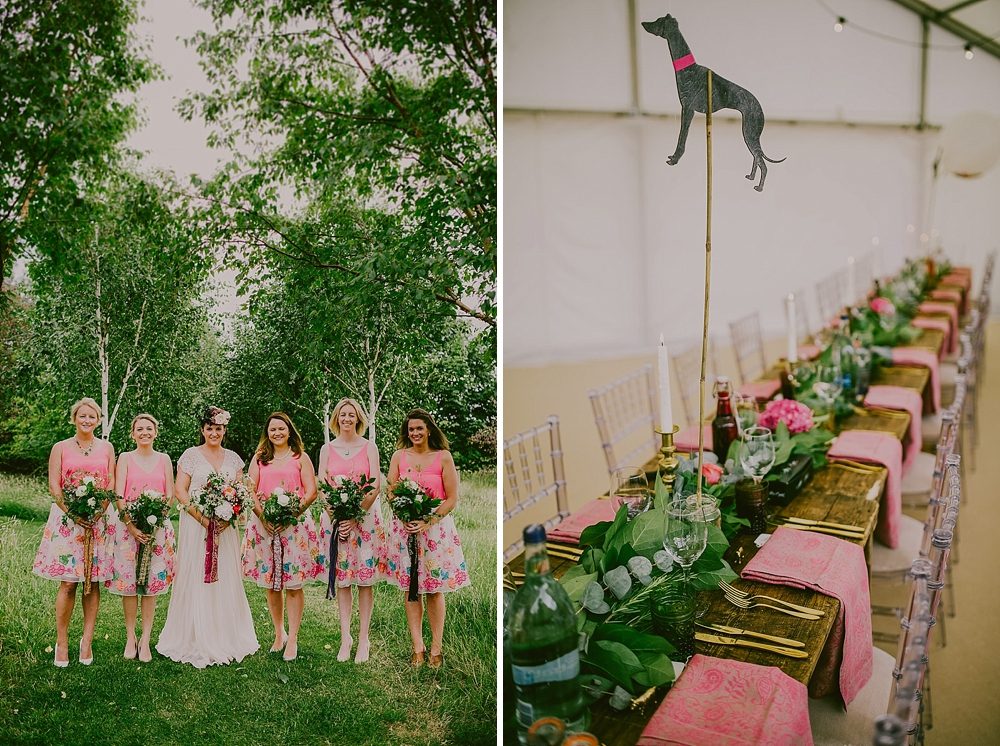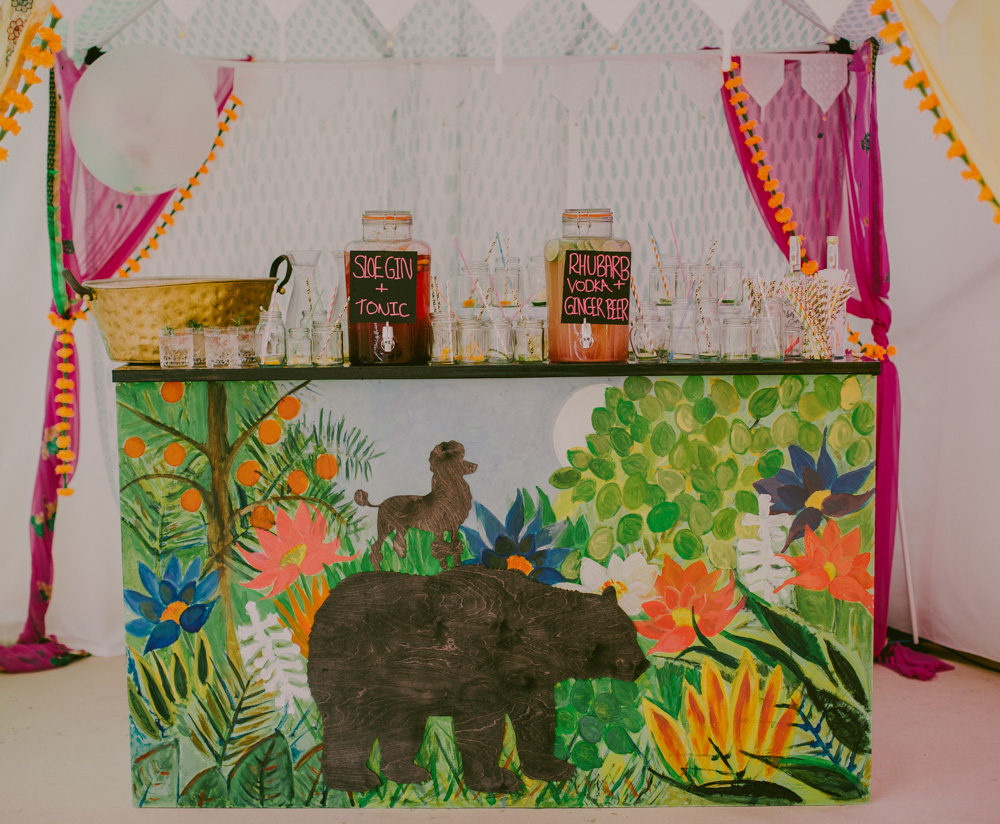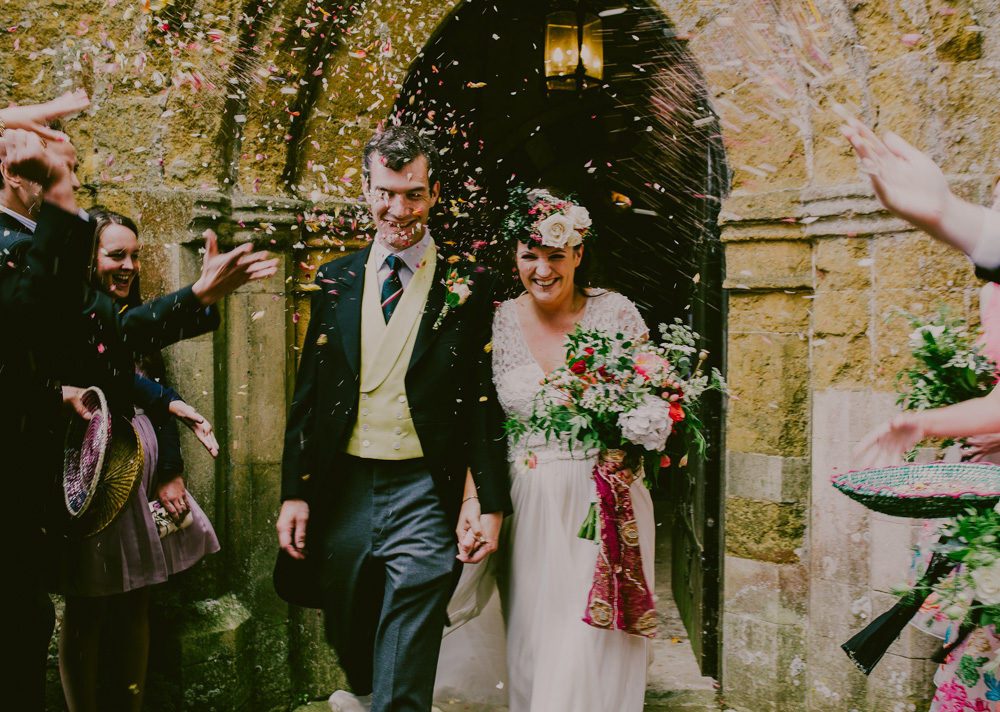 Bridal Gown Catherine Deane Flower Crown Sophie & Luna Make Up Paul Tennant Hair Creme Hair and Beauty Wedding Planner and Stylist Crumpet Consulting Catering Lucas Gardiner Band Band Baja Beatboxers Bloxed Beats DJ Max Elliot